Sometimes, It Takes A Mountain or A Desert
O Lord, you have examined my heart and know everything about me.
You know when I sit down or stand up.
You know my thoughts even when I'm far away.
You see me when I travel and when I rest at home.
You know everything I do.
You know what I am going to say even before I say it, Lord.
You go before me and follow me.
You place your hand of blessing on my head.
Such knowledge is too wonderful for me,
too great for me to understand!                            Psalm 139:1-6 (NLT)
Are you going through a "rough patch"? That descriptive phrase brings to my mind a video of a BMX bike going across country. The rider has serious skills and heavy duty pads and helmet so even a spill brings only a few bruises. The journey through a life-threatening health crisis, the possible break-up of a marriage, a loved one charged in a felony or addicted to drugs or alcohol can bring more than bruises to a family. Where are You, God? Am I being punished for my past sins? Are You sleeping in my boat and going to allow me to be swamped? Even drown?
King David of Israel says he was aided by God to kill a bear and a lion who had attempted to destroy his sheep when he was a boy shepherd. While still a boy, he faced a giant Philistine with only a slingshot and some stones. And yet, he succumbed to the temptation of a woman bringing the death of his child as a consequence of his murderous choices.
Eleven of the Twelve Apostles ended their lives in martyrdom of various inventive ways and the Twelfth, was isolated on an island. Do we identify with isolation, pain, and loneliness? Do we think we are the only ones in such circumstances?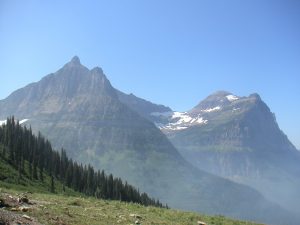 Who is Father God who allows these things to happen to me and those I love? Yes, we live in a fallen world where evil exists. But I am the child of the King! Shouldn't He protect me from such terrible horrific events? Didn't Jesus say that He came to earth so that I would have an "abundant life"? (John 10:10) Jesus was pointing to my eternal life, not my life here on earth. Jesus came and lived 30+ years here in this life to show me what it was to live with threats in my earthly life. He came to show me how to live when people reject me, speak evil against me, and even testify at how evil I am. Jesus showed me what it was to endure tremendous pain. And then the disciples that have come after Him for the next 2000 years also showed me how to live through this world in the Hope and Victory of Eternal Life.
How do I make it day to day?
Do not stop meeting with God every day. This may mean that I am crying out to God. It may mean that I am punching my pillow every day as I repeatedly weep & cry, "Why??!?" and "What does this all mean?" God is big enough, all-knowing enough to handle my repeated questions and my anger. He is big enough to take my anger and unforgiveness from me also!
Even if it is one chapter, read something in Scripture. A psalm. A proverb. A chapter from the gospels or the letters to the churches. Take in some word from God to consider with your own words.
Do not isolate yourself from other Believers. We are warned about isolation (1 Peter 5 and Hebrews 10) and encouraged to be an active part of the Body. It is Satan who whispers in our ear, encouraging us to study alone and telling us we don't really need to be a part of a fellowship which will pray with us and for us and discuss Scripture together, even disagree in the discussions. (Proverbs 27:17)
Music has been an important part of my worship experience, as like David the shepherd boy and king, music expresses my questions, my pain, and my love for God and I hear His love for me. Here is a song from the Gaither Vocal Band, Sometimes It Takes a Mountain, which brought to me that sometimes it does take a mountain for me to climb or a desert for me to walk through before God has my attention so that I listen to Him and learn from Him. Join me and listen to this now.
I faced a mountain,
That I never faced before
That's why I'm calling on the Lord
I know it's been awhile,
But Lord please hear my prayer
I need you like I never have before.
Chorus:
Sometimes it takes a mountain
Sometimes a troubled sea
Sometimes it takes a desert
To get a hold of me
Your Love is so much stronger
Then whatever troubles me
Sometimes it takes a mountain
To trust you and believe
Forgive me, Jesus
I thought I could control
Whatever life would throw my way
But this I will admit
Has brought me to my knees
I need you Lord and I'm not ashamed to say
Chorus:
Sometimes it takes a mountain
Sometimes a troubled sea
Sometimes it takes a desert
To get a hold of me
Your Love is so much stronger
Then whatever troubles me
Sometimes it takes a mountain
To trust you and believe