I have been troubled about the lessons that are being spouted about love throughout the media. There's even a Christian online dating service that reminds us in its TV ad that God just might not be able to bring two people together and so people should put some of their own efforts into it and sign up with them, for a fee of course.
Then there's a popular book, Fifty Shades of Grey, that has become a trilogy of a modern love story that says love may very well involve inflicting pain, and that is OK. Or there's the Twilight Saga that involves finding love with a vampire and converting to his "family." If there aren't enough movies and TV shows that spout a gospel of such love, we can always look to the Hollywood and professional sports families and aspire to be a Kardashian knockoff that moves from bedmate to bedmate reassuring all of us that no one gets hurt in such arrangements not even the children who must be a bit puzzled about what or who is a "daddy" this month.
True love is none of these things, nor is it Cinderella or Snow White, those fairy tales have their own splash of wickedness. True love is about faith and patience.
I am part of a publishing company that is producing two books that have brought all this meditation on true love to my mind.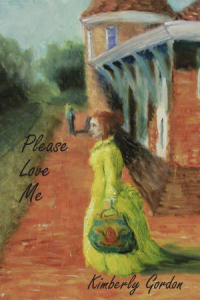 Please Love Me by Kimberly Gordon Margaret Roe, left in an orphanage at the age of eight as her father goes off to war, finds herself still in that orphanage over 15 years later. Loneliness is all Margaret sees in her future and so when she sees an advertisement in a newspaper, Margaret steps out in faith and becomes a mail order bride. She marries an Iowa farmer with so much expectation that her dream was finally coming true. But her husband is not who he has presented himself to be and doesn't love her. What does she do? Does she walk away and begin again or does she stay and wait and hope that her husband learns to love her? Though set in the late 1800's, the questions and problem-solving of Mrs. Gordon's characters are easily brought into the 21st century.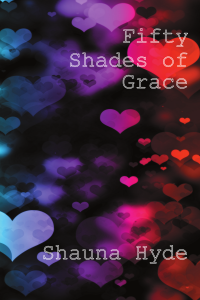 Fifty Shades of Grace by Shauna Hyde Here a pastor, wife, and mother shares, in a very personal way, her own insights as well as what she's learns from years of working with others on relationships. Rev. Hyde explores our concepts of love, our need for self-love and healing of past wounds, and how vital it is to recognize the subtleties of abuse. It is an excellent book for not only casting light into dark corners but bringing encouragement to each of us.
Love is not the overwhelming power that cannot be controlled in our physical bodies but it is a power of our spirit that can heal the most badly damaged heart. It is a gift that can be manipulated but can also be the purest thing when it is freely given without conditions. And it is always, always worth waiting for, and that may be the hardest lesson of all. Too often we look our life and believe that "30 is too late" and so we attempt to rush love or "settle" for less. Should we not wait for the best gift?
Love is patient,
love is kind.
Love does not envy,
is not boastful, is not conceited,
does not act improperly,
is not selfish, is not provoked,
and does not keep a record of wrongs.
Love finds no joy in unrighteousness
but rejoices in the truth.
It bears all things, believes all things,
hopes all things, endures all things.
Love never ends. I Corinthians 13:4-8 (HCSB)