ANNE CHANCEY DALTON: God-given Talents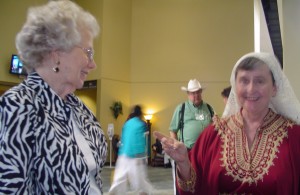 Anne Dalton has been a friend for over 15 years. After seeing her this past week, I can say without any doubt – I have not met all the many faces (facets) of Anne!
This woman takes her gift for teaching (26 years in Title 1 schools) into her current season as an historical interpreter, giving dramatic presentations in churches and stages around the world. Among her characters, Susanna Wesley, Peggy Dow, Mary the mother of Jesus, and Mary Magdalene (to name a few) transport the viewer from their chair into the lives and times of those who have gone before us, where we can learn and grow personally.
Anne is also an author of three books, Dream Ghost, Simon Sails to La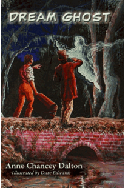 Louisiane, and Massacre Island. Her love of history and ongoing exploration of the Gulf Coast area has brought fiction to a new level as her characters give us a look into the history of the area from which she writes.
If you have a conference, church homecoming, or banquet in the future and are looking for 'entertainment' that will also engage and teach the audience, contact Mrs. Dalton through her website. You will find descriptions of her roles and reviews of those who have already enjoyed the pleasure of her company.