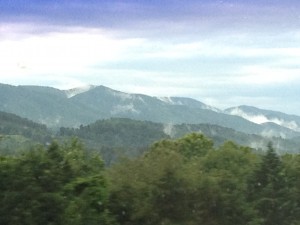 I hope to be traveling more during this season in my life and I want to share some of the great places that I have found that may not be well-known by Travelocity, Expedia, and Kayak. Speaking of which, dealing with those "super-saver" websites are great as long as your online reservation goes through but if you have to call their Customer Service – the "super-saver" part does not outweigh the amount of time you will spend on the phone getting someone to understand and deal with your difficulty.
Here are the places we found as we traveled from Florida to New York and back again!
Days Inn and Suites, Worthington, OH 
We spent a night in Worthington, OH outside of Columbus, OH. We had requested a "Handicap Accessible" room as I walk with a cane and have difficulty getting in and out of a shower. I saw that the shower was to be "wheel-in". It was not only "wheel-in" but had a shower chair in it. Doorways were wide. Beds were slightly higher than normal. All together the perfect room for someone who usually has to work with accommodations that may satisfy the "letter of the law" but do not help the person who needed the law in the first place. I made my reservation through Travelocity. The price was under $100 (even with all the various 'taxes' attached). ***** Five stars to Days Inn and Suites!
Chipolte Grill, Northfield, OH 
This is BY FAR the best Mexican fast food restaurant I have been to. It is much better than Taco Bell and Moe's Southwest. The food is fresh, flavorful, and the "heat" is yours to add at your discretion. The chips are warm and crisp, not greasy. Staff is friendly and helpful to new customers. Find a Chipolte Grill near you and let me know what you think! *****Five stars to Chipolte Grill!
Brio Pizzaria and Restaurant, Lewiston, NY 
Have you ever been to an unfamiliar city and found menus in your hotel room for local restaurants who deliver? Do you interpret that as a recommendation and order something? We did and it was excellent! The pizza crust is crisp and loaded with good, chunky and fresh items with plenty of cheese. I also had some French Onion Soup that was rich and flavorful. ****Four stars to Brio's!
The Portage House Motel, Lewiston, NY 
Lewiston, NY could define the phrase "quaint village" in this modern 21st century. And the local Chamber of Commerce does an excellent job of promoting it as such! Accommodations are limited to this motel and some B & B's. If I could climb stairs, I might have chosen the latter. This motel wasn't the worse I have stayed in and my complaints are more about the poor attitude exhibited by some of the staff. Lewiston is located about 10 minutes from Niagara Falls and will certainly give you a beautiful alternative to the commercialism found so often around such a high tourist area.
By the way, if you have never been to see Niagara Falls, it is worth the drive or flight from wherever you have to come. Breathtaking does not begin to cover your reaction when you first see and hear this extraordinary gift of creation. *** Three stars to The Portage House.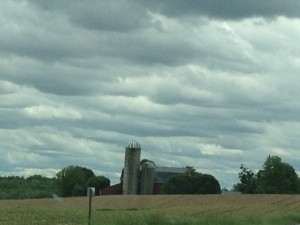 Never have I found the true welcoming attitude of an innkeeper like I did at this motel. Located in a small, picturesque town in Western New York, it is so clean you could sit on the floor of your room and have a little picnic while the breeze blows through your window. We found ourselves stranded there overnight due to car trouble and the owner came almost 15 miles to get us and took us back to the garage the next day for such a small fee! A grocery store or 2-3 restaurants are within walking distance. Just a great experience in what could have been a disaster! ***** Five stars to The Attican Inn and ****** Six to the innkeepers!
Located on the outskirts of town, in a building that Guy Fieri would be glad to showcase in his show, "Diners, Drive-ins, & Dives" is this eatery with one of the best chicken casseroles, fried chicken fingers, and greens that I have had. Nothing fancy will be found here but you will find many locals which should tell you about the quality of the food. **** Four stars to Beans and Greens, ***** Five stars to their website!
What a great evening with friends we had at Timothy's! The conversation was filled with lively conversation sprinkled with laughter and the food was surpassed only by the service. I had French Onion Soup was rich and hot and ribs that fell off the bone. I can't say enough good comments about the server who was the perfect combination of attentive without being intrusive. We were there on a Friday night and it did get a bit loud around 9 p.m. – but we were ready to move on any way. ***** Five stars to Timothy's!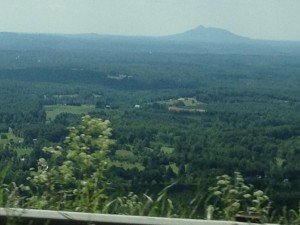 Copper River Grill, Easley, SC 
I splurged here and had a steak! I do not eat red meat much any more but the atmosphere was spot on with a flame-shooting grill that begged me to order one. And it was really, really good! The salad was crisp and fresh with a house hot bacon dressing that was outstanding. I soft, sweet potato rounded out my perfect meal. The service was unobtrusive and efficient. The best part of our time there, however, was meeting new friends who have now become lasting friends.